Beautiful, secluded coastal holiday park located in Saundersfoot, Pembrokeshire
Swallow Tree is located in a beautiful, secluded and select coastal location in Saundersfoot, Pembrokeshire offering a wide range of accommodation to suit all party sizes and budgets including Luxury Cottages, beautifully appointed Holiday Lodges and Caravan Holidays. On-site we have our own leisure complex including a heated indoor swimming pool and fitness suite. We are located yards from the picturesque Saundersfoot beach which benefits from from the new West Wales Coastal Centre offering tourists plenty to do from surf lessons through to boat trips. Alternatively, step straight onto the stunning Pembrokeshire Coast Path and start exploring the spectacular coastal scenery that surrounds us.
NEW FOR 2023 SEASON
*  EV Car Charger  *  HOT TUB Holiday Home Range  *  Enhanced Sea Views  *
Discover More
Stay at Swallow Tree and discover the stunning Pembrokeshire Coastline. Pembrokeshire is the only coastal National Park in Britain and has so much to offer its visitors. Our seaward boundary allows direct access to the 186 mile Pembrokeshire Coastal Path, heaven for anyone who enjoys dramatic coastal scenery, walking and bird watching….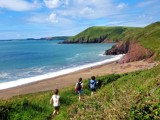 What our customers say...
We love to hear from our guests about their stay.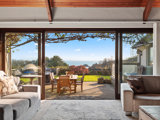 "Our favourite place"
"We've lost count of the times we have visited Swallow Tree over the past 26 years. The consistency in high standards that John, Anne and Jim plus their team, offer each year is testimony to their love and passion for Swallow Tree. Thank you for many years of great memories."
Swallow Tree House - March 2023
"What a place!"
"Beautiful site, super clean caravan with everything you could ever need. Wonderful swimming pool, amazing views, brilliant location with a quick walk down the hill to a wonderful beach. Really friendly staff. Loved it!"
Executive Holiday Home - April 2023
"Perfection."
"Beautifully situated, spotlessly clean, and extremely well-equipped accommodation. A very tranquil setting. Magnificent views."
Luxury Pine Lodge Holiday - May 2023
"Fantastic holiday destination"
"The location is stunning, the staff and facilities are fantastic. Everything is central and easily accessible. Couldn't fault it at all and it's our little paradise that we intend to visit annually."
Pet Friedly Lodge Holiday - June 2023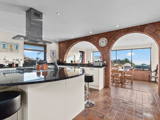 "Lovely house with amazing views"
''Wonderful place and house with amazing views. Great facilities and very clean. Friendly staff on site''.
Swallow Tree House - June 2023
''An idyllic place for all ages''
"The Hancock family have made Swallow Tree into a beautiful oasis which we are truly grateful and blessed to have been able to enjoy for so long."
Executive Holiday Home - July 2023
''Another fabulous stay''
"We have been a family of 3 generations visiting and I can confidently say that their standards and service have been consistently 5*. Swallow Tree provides additional facilities and the short walk to the beach is lovely."
Oystercatcher - July 2023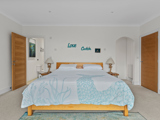 Spacious light filled accommodation
"Bed linen and towels were of high standard. The provision of bath robes was much appreciated. The friendliness of staff was the key to a wonderful family holiday."
Oystercatcher - August 2023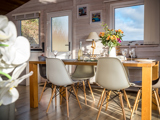 ''Absolutely wonderful''
"We had an amazing week, with thanks to the friendly and helpful staff at Swallow Tree Gardens. The accommodation worked perfectly for our family. It was spacious, clean, and well-equipped with beautiful sea views from the terrace. We will definitely be returning! Truly wonderful."
Luxury Pine Lodge - August 2023
''Perfect in every single way''
"The tranquility of the site was amazing from waking up to birdsong to the shear peacefulness of the evenings together with the most friendly staff you could have wished for."
Luxury Pine Lodge - September 2023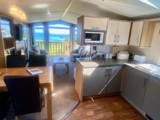 "Splendid Swallow Tree''
"The caravan was spotless, the staff welcoming and helpful, and the view, as ever, beautiful. Can't wait to revisit as soon as possible!"
Executive Holiday Home - September 2023
"Lovely views of the sea"
"The hot tub was serviced every day by friendly staff. Had a lovely decking balcony with views of the sea. Was so peaceful and quiet. Great little private beach walk too. Would highly recommend it!"
Executive Holiday Home With Hot Tub - October 2023
5 STAR HOLIDAYS IN PEMBROKESHIRE
Contact Us
Our family would love to welcome your family to SWALLOWTREE. Come and enjoy our unique location, superb indoor facilities and high-quality accommodation with delightful sea views. We look forward to seeing you soon.